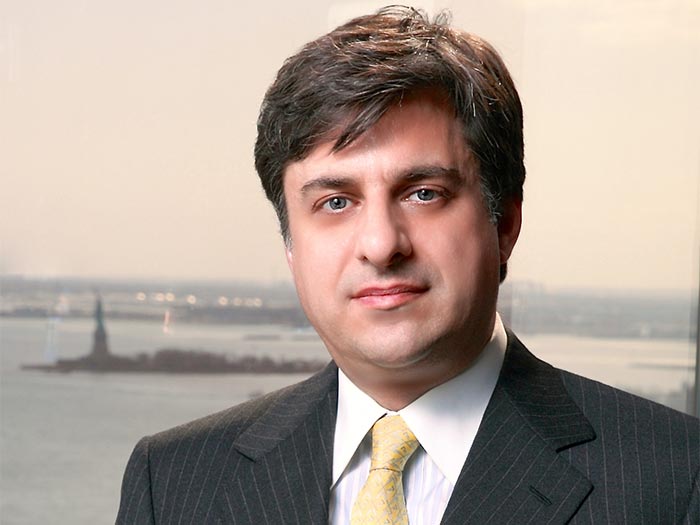 Basil M. Karatzas, Founder and CEO of Karatzas Marine Advisors & Co.
In a tough market, how can inland and coastal operators finance projects such as newbuilds needed when the costs of Sub M compliance make keeping older tonnage on the water increasingly expensive?
Among the speakers at Marine Log's TTB – Tugs, Towboats & Barges event will be Basil M. Karatzas, founder and CEO of Karatzas Marine Advisors & Co., a shipping finance advisory and ship-brokerage firm based in New York City. His topic: "Finding access to capital for brown water Jones Act operations."
Karatzas has diverse maritime industry expertise in the fields of shipping finance, port operations, charterers' and husbandry agency, charter and ship brokerage, and vessel management and operations. In an advisory capacity, he has originated and executed multiple finance-oriented transactions in shipping such as sale & leaseback transactions, private placements for equity, mezz, debt and structured finance.
To be held at the Renaissance Mobile Riverview Plaza in Mobile, Ala., March 24 & 25, TTB will build on our previous TUGS & BARGES events but with expanded waterways industry coverage.
Check out the program and register to attend HERE
We are looking forward to seeing you in Mobile, Ala., at the end of March at the TTB Conference by Marine Log, and discussing not only current (and exciting) developments in the inland tug, towboats and barge in the "brown water" market, but also for coastal shipping, Jones Act ocean-going markets, offshore in the GOM, but also financing ideas and opportunities for making the best under the challenging market conditions!
———————————————————————————————————
NOTICE: THIS BLOG UPDATES INFREQUENTLY; NEW POSTINGS APPEAR ON KARATZAS AUCTIONS – PLEASE FEEL TO FOLLOW US THERE!
———————————————————————————————————
© 2013 – present Basil M Karatzas & Karatzas Marine Advisors & Co. All Rights Reserved.
IMPORTANT DISCLAIMER: Access to this blog signifies the reader's irrevocable acceptance of this disclaimer. No part of this blog can be reproduced by any means and under any circumstances, whatsoever, in whole or in part, without proper attribution or the consent of the copyright and trademark holders of this website. Whilst every effort has been made to ensure that information here within has been received from sources believed to be reliable and such information is believed to be accurate at the time of publishing, no warranties or assurances whatsoever are made in reference to accuracy or completeness of said information, and no liability whatsoever will be accepted for taking or failing to take any action upon any information contained in any part of this website. Thank you for the consideration.